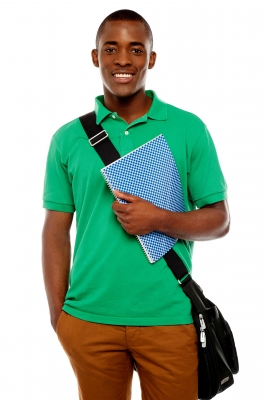 Campus and Distance Learning Courses

Pinnacle College Ghana (established by Stephen Ogum in June 2015 in the heart of New Achimota)

is a private Tertiary Institution which provides relevant academic and professional Training in the areas of Language Proficiency, business administration, ICT and management.

It is an Institution with equal access for male and female environment. Currently the college operates three(3) departments: English Language Literacy, ICT and Business Administration. Nationals from neighboring African Countries such as Congo, Benin, Togo, Equatorial Guinea, Cote D'voire, Burkina Faso, Nigeria and Guinea form part of the student population.
Pinnacle College Ghana (créé par Stephen Ogum en juin 2015 au cœur du nouvel Achimota)
est une institution tertiaire privée qui dispense une formation académique et professionnelle pertinente dans les domaines des compétences linguistiques, de la gestion d'entreprise, des TIC et de la gestion.

C'est une institution avec un accès égal pour les hommes et les femmes. Actuellement, le collège gère trois (3) départements: alphabétisation anglaise, TIC et administration des affaires. Les ressortissants de pays africains voisins tels que le Congo, le Bénin, le Togo, la Guinée équatoriale, la Côte d'Ivoire, le Burkina Faso, le Nigéria et la Guinée font partie de la population étudiante.
Welcome to
Pinnacle College
TEL: (233) 0244 233 745
Email: info@pc.edu.gh
Share this page
Share this page


Our
Affiliations
---
---
Pinnacle College, a tertiary institution, emphasizes academic and use modern state art academic facility to train and equip visionaries and leaders who would positively impact their generation.




To be a leading Centre of Excellence in Training and Equipping Visionaries and Leaders to have positive impact on their generation.




Pinnacle College seeks to pass on an appetite for quality and honesty in Service. 1. Quality- The commitment to attain higher standards and expectations. 2.Honesty- A life that matches convictions with actions. Honesty encompasses uprightness, authenticity and trust worthiness 3. Service -The willingness to serve humanity in a selfless manner.
---
---
---

Pinnacle College est , un établissement d'enseignement supérieur qui met l'accent sur les études en utilisant des installations académiques modernes pour former et équiper des visionnaires et des leaders qui auront un impact positif sur leur génération.
Être un centre d'excellence en formation équipant de visionnaires et de leaders pour avoir un impact positif sur leur génération.
Pinnacle College cherche à transmettre le désire d' un service d'honnêteté et de qualité.


Français
Our Core Values
Our Vision

Our Mission
ABOUT US



ORGANOGRAM
TEL: (233) 0244 233 745
Email: info@pc.edu.gh

Login